2020-05-20 智邦网
编译 致远
据c4isrnet2020年5月19日报道,5月19日,美国防部研究与工程办公室负责现代化建设的主管马克·刘易斯宣布,办公室将建立一系列人工智能技术标准规范,实施最佳运营方式,启动最优先技术任务。
几周前,他责成美军联合人工智能中心前高官、现任国防研究与工程署AI团队技术主管吉尔·克里斯曼全面调查研究国防部AI工作,并提供工作进展"评估"报告。吉尔·克里斯曼宣布,不能给出客观公正评估的AI计划项目多达数百项,正制定可用于所有国防部AI计划项目的工程化最佳运营方式的"一系列标准规范",其中之一是打破国防部范围AI烟囱式格局和各自为政运营做法,实现信息数据共享和AI作战应用。
各军种开展各自AI项目,管理机构不一,包括DARPA,军外也有大量AI研制计划可转军用。马克·刘易斯强调:必须保护供应链的小关键节点,以获得研究与工程开发优先权,如定向能或高超音速武器专业厂商。
国家安全人工智能委员会计划向国会提交AI经费预算建议。
DoD developing 'best practices' for AI programs
The Pentagon's research and engineering office is developing a series of technical standards and best practices for the department's artificial intelligence efforts, according to Mark Lewis, director of research and engineering for modernization.
While running through the top technical priorities under his purview during a Tuesday event hosted by the trade association AFCEA, Lewis highlighted the challenges of trying to corral the artificial intelligence programs spread throughout the Department of Defense.
"[T]here is so much going on in the department right now in artificial intelligence, it's kind of difficult to get a handle on it," Lewis said.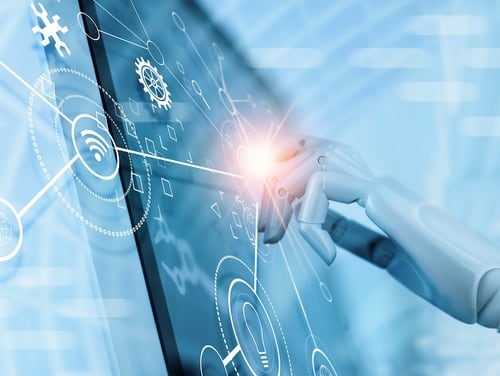 The National Security Commission on Artificial Intelligence hopes to roll its recommendations into congressional budgets as time goes on.
As an example, he explained that weeks ago he had tasked Jill Crisman, a former top official with the Joint Artificial Intelligence Center who is now working as the technical director on AI inside the R&E team, to look at the Pentagon-wide efforts on AI and provide "an evaluation" of where everything stood.
"She came back and said: 'You know, there are so many hundreds of programs that we really couldn't do a fair evaluation of each individual activity,' " Lewis said. So instead, the team had to pivot, and Crisman is now working to establish a "series of standards" for best practices in AI engineering that can be applied to every Pentagon project involving AI.
"One of the things we want to do is break down stovepipes and activities across the department, artificial intelligence, be able to share databases, able to share applications to best figure out what are the artificial intelligence applications that will have the biggest impact on the war fighter," Lewis added. "In some cases that means getting [the technologies] in the hands of the war fighter and having them play with them, experiment with them, and figure out what makes their job more effective, what makes your job easier. And frankly, to enable them to discard the things that don't buy their way into the war fight."
Booz Allen will provide services for the Joint Artificial Intelligence Center's Joint Warfighting mission initiative.
Questions about how to organize the many AI programs running throughout the department have existed for several years, with no clear answer as to who is the point person, particularly between the JAIC and R&E.
Each of the armed services have ongoing AI programs, as do various offices in the so-called fourth estate, including the Defense Advanced Research Projects Agency. Meanwhile, there are a number of AI effortsoutside the department that could be relevant to defense products.
Potentially complicating the situation: uncertainties about defense spending in the wake of the COVID-19 pandemic, which could lead to cuts to research and development efforts in the next budget cycle.
In terms of what the current economic situation might mean for the fiscal 2022 R&D budget, Lewis said he has "no indication" of potential cuts, but acknowledged "that's got to be in the back of everyone's mind right now." He also stressed the need to protect small key nodes in the supply chain for R&E priorities, such as specialty shops that produce components for directed energy or hypersonic weapons.
That protection means both financial support and keeping an eye on foreign nations that may try to sweep in and "take over pieces of the supply chain that would put us at some risk" — a concern raised by several top defense acquisition officials over the last two months, particularly in terms of Chinese investments.
---
相关新闻
博思艾伦汉密尔顿公司获美军AI合同 为"联合作战任务倡议"提供支持
Dynetics参与DARPA人工智能空战项目 开发格斗算法与自主平台