美国C4ISRNET网站2019年7月1日讯,美国国防部2018年6月组建"联合人工智能中心" (JAIC) 以来,中心一直强调加强与工业界合作的重要性。今年6月26日,中心战略管理与政策首席官 Mark Beall在华盛顿召开的 AI 世界政府会议上表示:AI不是我们关注的核心问题, 我们应寻求与工业界合作,学习如何负责任地使用这一技术,数据不是sexy(AI即"爱"中文谐音),国防部应将数据视为战略资产,数据将引发国防部一场文化变革,国防部制定了明确的AI发展战略,将加速AI国防工业采购 ,推进国防部AI 能力建设和技术开发。
A new problem for artificial intelligence: data is not sexy
Almost a year after the Department of Defense created a hub for artificial intelligence, the agency is emphasizing the need for the Pentagon to collaborate with industry to be successful.
"This line of effort comes from a place of humility," said Mark Beall, chief of strategic engagement and policy at the Pentagon's Joint Artificial Intelligence Center. Beall spoke at the AI World Government Conference in Washington June 26. "AI is not necessarily of core prominence in our organization, so, as a result, we need to begin to look externally to industry to teach us how to use this technology and use it responsibly."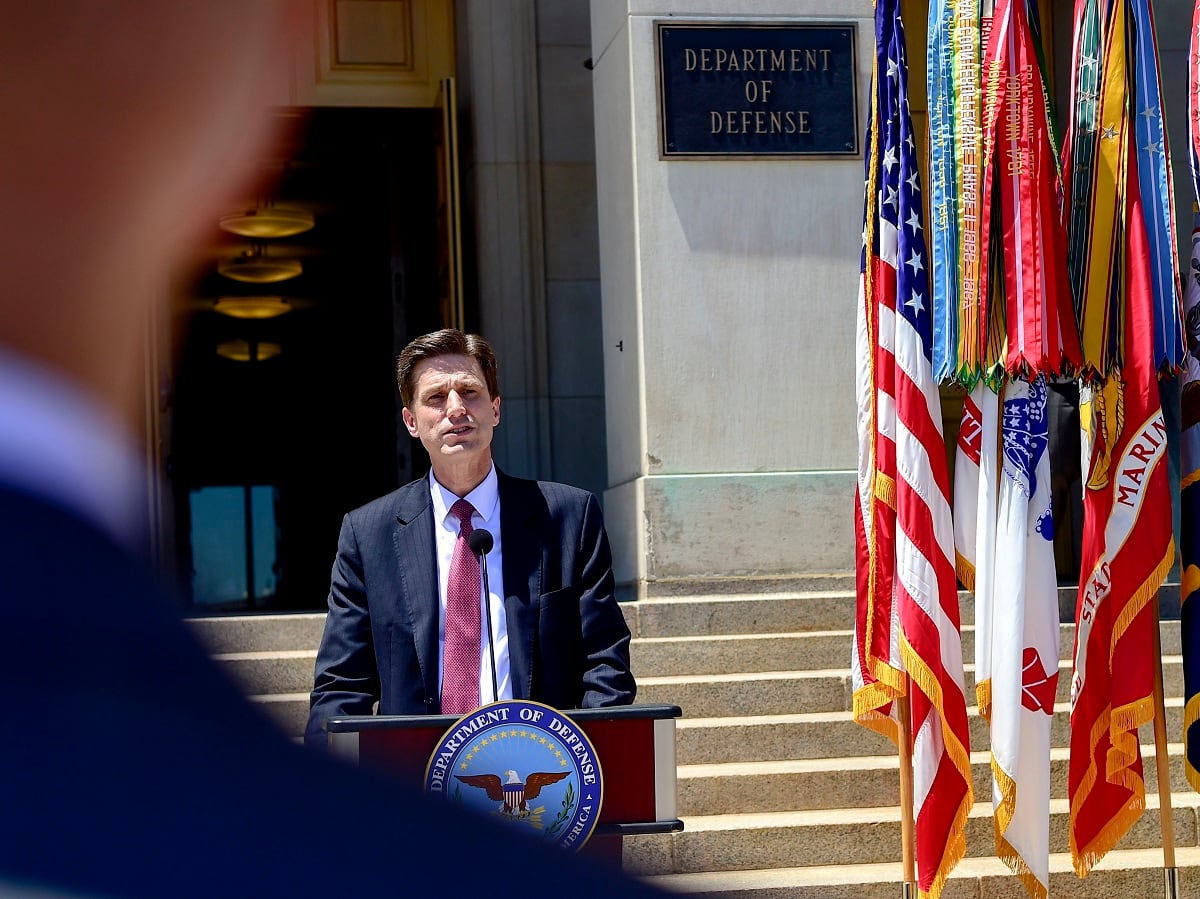 Dana Deasy, the Department of Defense Chief Information Officer, speaks at the Pentagon in June 2018. He will oversee a joint center for artificial intelligence. (U.S. Air Force Master Sgt. Angelita M. Lawrence/DoD)
Pentagon leaders created the JAIC in June 2018 to assist with the development of AI capabilities to use across the department. However, Beall said Defense Department officials may have underestimated their starting point.
"Some people may say, 'well, why did the DoD start with AI strategy?'" Beall said. "Why didn't it start with a data strategy? I think the answer to me is it's very clear that data is not sexy. It's simple and not sexy, so how do we create a burning platform under which we can rally the department to undergo the types of changes that it needs to go in the 21st century? So we decided to have an AI strategy."
Now, Beall said the department needs to treat data as a strategic asset, which he describes as a cultural change in the department.